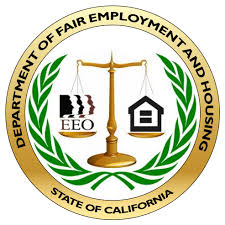 In May, 2017, the California Department of Fair Employment and Housing (DFEH) issued its Workplace Harassment Guide for California Employers, which focuses on ways employers can meet their obligation to take reasonable steps to prevent and correct harassing, discriminating, or retaliatory behavior. While the employer guide was developed in conjunction with the California Sexual Harassment Task Force, it is not limited to sexual harassment, but addresses all forms of workplace harassment.
The DFEH guide is aimed at helping employers develop an effective anti-harassment program; know what to do and how to investigate reports of harassment; and understand what remedial measures they might pursue. In many ways, it echoes and elaborates on many of the topics addresses in the 2016 report by the Equal Employment Opportunity Commission's Select Task Force on the Study of Harassment in the Workplace, which we covered in the August, 2016 eNews.
The new guide contains a lot of practical advice for employers large and small, including:
The importance of buy-in from the top: "This means that management is a role model of appropriate workplace behavior, understands the policies, walks the walk and talks the talk. "

The need for supervisor and manager training.

Basics for a fair investigation, including the rights of the accused, confidentiality, and timing.

Best

practices for conducting workplace investigations, including impartiality, investigator qualifications and training, type of questioning, burden of proof, and documentation.

Factors to use in gauging credibility, such as inherent plausibility, motive to lie, corroboration, and demeanor.

A warning not to reach legal conclusions, but only to make factual findings and to draw conclusions about whether or not an employer policy was violated.

What to do if the target of harassment asks an employer not to do anything.

Remedial measures: "[A]n employer must take appropriate remedial steps when there is proof of

misconduct

—the behavior does not need to rise to the level of a policy violation or the law to warrant a remedy." (emphasis in the original)
What this means to you: "Preventing and correcting sexual harassment in the workplace is not only legally required, but it is one of the best ways that an employer can ensure a healthy and productive workplace for all employees," said DFEH Director Kevin Kish, in a statement accompanying release of the employer guide. Fair Measures, Inc. has been committed to creating respectful workplaces for businesses since 1982. Let us help you by providing quality, up-to-date, engaging, and memorable learning experiences for your managers and supervisors, which is fully compliant with California and federal standards for effective anti-harassment training.
To find out more about training programs or to book a workshop, please call 800-458-2778 or email training@fairmeasures.com.
Posted 06-06-2017
Information here is correct at the time it is posted. Case decisions cited here may be reversed. Please do not rely on this information without consulting an attorney first.