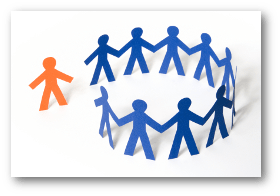 In fiscal 2016, the number of federal harassment and discrimination charges rose for the second year straight, according to the Equal Employment Opportunity Commission (EEOC). The EEOC statistics, which cover from October 1, 2015 through September 30, 2016, show that total charges rose from 89,385 to 91,503. Retaliation claims remain #1, with 42,018 filed, amounting to 45.9 percent of all charges.
Here is the breakdown of the other nine bases for charges under federal law:
Race: 32,309 (35.3 percent)

Disability: 28,073 (30.7 percent)

Sex: 26,934 (29.4 percent)

Age: 20,857 (22.8 percent)

National Origin: 9,840 (10.8 percent)

Religion: 3,825 (4.2 percent)

Color: 3,102 (3.4 percent)

Equal Pay Act: 1,075 (1.2 percent)

Genetic Information: 238 (.3 percent)
(Note that these add up to more than 100% because some charges allege multiple bases.)
For the first time, EEOC included information about LGBT charges in its year-end summary. Although the words "sexual orientation" and "gender identity" do not appear in the federal statutes, the EEOC considers discrimination, harassment and retaliation against gay, lesbian and transgender workers to be covered by the current federal statute barring sex discrimination. Last year, EEOC resolved 1,650 charges and recovered $4.4 million for LGBT employees and applicants.
EEOC also provided an analysis of harassment charges, which are a subset of the 91,503 total charges. Last year, 28, 216 harassment claims were filed, of which 9,656 alleged racial harassment and 6,758 claimed sexual harassment. Men filed 16.6% of the 2016 sexual harassment claims.
What this means to you: Even with the change in administration, federal enforcement of fair employment laws remains vigorous. Victoria Lipnic, the two-term Republican EEOC Commissioner who was recently named the EEOC's Acting Chair, has publicly announced that she is committed to the mission of the agency, and that the EEOC will continue to pursue the enforcement priorities set out in the 2017-2021 strategic plan it adopted last year. Acting Chair Lipnic was one of the co-directors of the EEOC's Select Task Force on the Study of Harassment in the Workplace, whose report on harassment prevention was featured in the August, 2016 eNews, so we can certainly expect that the EEOC will maintain its focus on preventing, correcting, and eliminating workplace harassment.
Looking for harassment prevention training that meets the Task Force recommendations? Fair Measures is your solution. We emphasize not dry legal principles, but the spirit of the law: fairness, respect, integrity. Our classroom and webinar programs are highly participatory, with group interaction, case studies, video vignettes, skill-building exercises, and plenty of time to ask questions. We stress that preventing harassment and creating a respectful workplace is not HR's job, not management's job, but everyone's job. Our clients know that well trained managers, especially ones who can spot issues before they become legal problems, make the difference between disaster and success, save your organization millions of dollars in legal fees and thousands of hours of lost time, and keep employee morale and retention high.
To find out more about our training programs or to book a workshop, please call 800-458-2778 or email training@fairmeasures.com.
Posted 02-14-2017
Information here is correct at the time it is posted. Case decisions cited here may be reversed. Please do not rely on this information without consulting an attorney first.