Posted 11-10-2015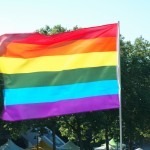 Since the U.S. Supreme Court's decision upholding gay marriage, new laws—and new interpretations of old laws—are being proposed to protect the employment rights of lesbian, gay, bisexual and transgender (LGBT) people. Here's the latest:
In October, New York Governor Andrew Cuomo announced that his administration will be issuing regulations to include gender identity under current state non-discrimination law.

On November 3,

seven pro-equality candidates won their Charlotte (NC) City Council elections, clearing the way for consideration of a LGBT non-discrimination ordinance.

The Massachusetts legislature is considering a law prohibiting public accommodations, such as hotels, from discriminating against transgender people.

And while the Human Rights Campaign continues to lobby for federal legislation to protect LGBT workers, the Equal Employment Opportunity Commission (EEOC) announced that its existing laws prohibit harassment and discrimination on the basis of sexual orientation, gender identity, and transgender status.
Are all these new laws necessary? In October, Samantha Azzarano, 27, of Gloucester City, N.J., filed suit against Walmart. She worked as a service associate for more than two years, having no problems with her colleagues until January 2014, when her new manager allegedly began to harass her. The manager allegedly yelled at Azzarano, unfairly reprimanded her, and referred to her as a "f—ing tranny." Azzarano alleged that she reported it to upper management but no action was taken. After she complained, she was fired. The case is in litigation.
Similarly, the EEOC has alleged that Mississippi-based First Tower Loan, LLC, fired a manager-trainee because he is transgender. According to the EEOC's lawsuit, Tristan Broussard began working on March 4, 2013. While completing his paperwork on the first day of work, he was asked to produce a driver's license as identification. The manager noticed that his driver's license listed his sex as "F" and questioned him about it. Broussard explained that he was a transgender man. A week later, First Tower Vice President David Morgan allegedly told Broussard that he would not be allowed to dress as a man because Morgan thought it would be confusing to customers, although no customers had complained. Morgan then ordered Broussard to sign a written statement "that my preference to act and dress as a male, despite having been born a female, is not something that will be in compliance with First Tower Loan's personnel policies." When Broussard refused to sign the statement, First Tower fired him.
These are examples of severe discrimination and harassment, but less severe forms also violate the law.
What you should do: Managers must be aware of the legal rights of all employees, including those with religious beliefs opposed to LGBT rights in the workplace. How do you accommodate opposing opinions? That's what our Respectful Workplace workshop is all about. If you are using a canned on-line or video training program to prevent harassment and discrimination, chances are it's not working because it doesn't deal with these more nuanced and subtle issues. That's why live training is best for answering employees' questions and giving them practical techniques for preventing harassment.
Information here is correct at the time it is posted. Case decisions cited here may be reversed. Please do not rely on this information without consulting an attorney first.