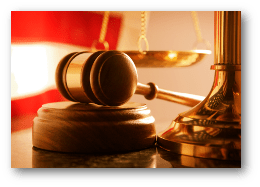 Since the 2016 election, you might be wondering: what's the point of training managers to create respectful workplaces, when the tone at the top is the opposite? If the President of the United States can get away with bragging about sexual assault, mocking the disabled, insulting former prisoners of war, and more, has the tide turned on employee rights?
Fair Measures was founded in 1986 and shortly thereafter, the first Bush administration actively opposed affirmative action. In 1991, Clarence Thomas was appointed to the Supreme Court, despite allegations of sexual harassment. We were going strong during the late 1990s, when President Clinton was accused of sexual misconduct. During the second Bush administration, we confronted anti-Muslim sentiment. More recently, we've seen state animosity towards the rights of people who are lesbian, gay, bisexual and transgender.
At Fair Measures, one of the most important concepts we teach is that the law sets a floor for behavior, not a ceiling. Company policies can and should set a higher standard, while company and personal values represent the highest ideals.
Smart executives know that workplaces that meet the bare legal requirements do not attract and retain the best talent. Employees are disengaged, if not actively counter-productive. Turnover, sick leave, and workers compensation claims are high. Those employees sue in courts where one-third of federal judges were appointed by President Obama, who are bound to apply the law as it exists today.
Workplaces based on principles of respect and fairness are the best places to work. They attract and retain the most qualified employees, who are engaged and productive. And they prevent employee lawsuits.
At times like these, our work is more important than ever. We are redoubling our efforts to create respectful workplaces all over the country.
What you should do: Our training programs give managers the tools they need to implement these ideals and turn them into practice. If you want to keep your own organization a great place to work, contact us today to book curriculum for 2017 at 800-458-2778. 
Posted 01-15-2017
Information here is correct at the time it is posted. Case decisions cited here may be reversed. Please do not rely on this information without consulting an attorney first.