A company that responded to a racial harassment complaint with 10 minutes of training must now go to trial to try to prove it took appropriate remedial action. That was the decision of the U.S. Court of Appeals for the 10th Circuit in December 2015.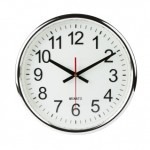 The case was brought by Ms. Shawron Lounds, an African American employee, who was hired by Ms. Kraft as a customer-service representative in September 2011. On her first day of work, Ms. Lounds was called "Shaquita" and "Shaniqua" by Ms. Kraft, who told other employees Ms. Lounds' name was "Shaniqua or Shanay or something." A month later, Ms. Kraft told Ms. Lounds that she "imagined" that a customer on the phone "by the sounds of his voice" was "a big African American man," and told Ms. Lounds to "get ghetto with him." (It later turned out the customer was white.)
The next month, Ms. Lounds came upon some co-workers discussing a recent event in the news involving an African American man. One of her co-workers, Mr. Kunz, said "we need to bring back lynching." According to Ms. Lounds, Mr. Kunz later attempted to clarify that he was "not racist, and there was nothing wrong with lynching," before he approached her to say, "I'm not trying to offend you
[;] it's not like I said 'let[']s go down [to] 9th and Grove (the Black Neighborhood) and drag every black person with a noose, tie them to a truck and drag them after hanging them.'" When Ms. Lounds objected to his commentary, Mr. Kunz rejoined that she should not be so sensitive.
Ms. Lounds alleges that a month later, another co-worker, Ms. Kempke, entered the office, announced that she had "just c[o]me back from the 'Hood' seeing a patient," and began chanting, "BOOM!" and "Boom, Nigga!"
In all, Ms. Lounds alleged about six instances of harassment in about a four-month period. She finally complained to the District Manager. After an HR investigation, Kraft, Kunz and Kempke were given Final Written Warnings. The District Manager also led an in-service training that lasted approximately ten minutes "to make sure everyone was clear on [the] company policy on anti-discrimination and harassment." Although Ms. Kempke attended, Ms. Kraft and Mr. Kunz did not.
After the warnings and training, Ms. Lounds complained that other harassing comments were made and her co-workers gave her the cold shoulder. None of the harassers were fired. She finally filed a complaint with the state Human Rights Commission alleging racial harassment.
When the case reached the U.S. Court of Appeals, the court noted that an employer is liable for harassment after it is reported by the employee "only if the employer fails to take adequate remedial and preventative responses." However, the court said in this case the employer—which pointed to the Final Written Warnings and the 10 Minute Training—"has not made a meaningful defensive argument against liability…"
What this means to you: Good training before the employee was hired could have prevented many of these incidents from happening. Following up the complaint with good training – perhaps two hours rather than 10 minutes – could have prevented future incidents. Even if it didn't, good training would have shown the court that the company took adequate preventative action. Since you never know what harassing comments might be made by employees in your organization, a regular training program is essential. Fair Measures offers classroom training with our Respectful Workplace workshop and online training with our Harassment Prevention Training webinar.
Posted 01-12-2016
Information here is correct at the time it is posted. Case decisions cited here may be reversed. Please do not rely on this information without consulting an attorney first.