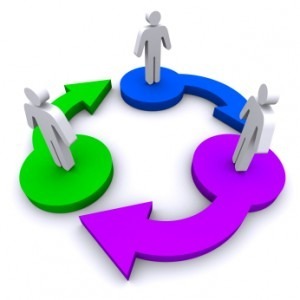 In October, 2016, the federal Department of Justice and the Federal Trade Commission issued a joint guidance for hiring managers, recruiters, and human resources personnel, warning about potential antitrust violations in the hiring process.
From an antitrust perspective, companies that compete for employees are competitors in the employment marketplace, regardless of whether the firms make the same products or compete to provide the same services. As a matter of long-standing antitrust law, it is unlawful for competitors to expressly or implicitly agree not to compete with one another, even if they are motivated by a desire to reduce costs.
In the new guidance, the agencies point out that, just as consumers are entitled to a competitive market for the goods and services they buy, "workers are entitled to the benefits of a competitive market for their services. They are harmed if companies that would ordinarily compete against each other to recruit and retain employees agree to fix wages or other terms of employment or enter into so-called 'no-poaching' agreements by agreeing not to recruit each other's employees."
In fact, the DOJ and FTC feel so strongly about the matter that they will now pursue individuals and companies who enter into no-poaching or wage-fixing agreements with felony criminal charges, not just civil penalties. The criminal fines can be up to $100 million for corporations and $1 million for individuals (or even more, under certain circumstances), and the maximum jail sentence is ten years. In addition, if an employee or another private party is injured by an illegal agreement among potential employers, that party could bring a civil lawsuit in federal court for treble damages.
The new guidance follows years of increased attention from the Justice Department to the issue. For example, in 2010, DOJ filed a high-profile civil suit against several high-tech companies –including Apple, Adobe, Google, Intel, Intuit, and Pixar — which had entered into agreements not to solicit each other's employees. The case was settled by consent decree in 2011, without any admission of liability.
The FTC/DOJ guidance contains a link to a list of so-called "red flags" which may indicate that you have committed an antitrust violation, such as if you:
Receive documents that contain another company's internal data about employee compensation.

Agree with another company not to solicit or hire that other company's employees.

Express to competitors that you should not compete too aggressively for employees.

Exchange company-specific information about employee compensation or terms of employment with another company.

Participate in a meeting, such as a trade association meeting, where the above topics are discussed.
What this means to you: Obviously, hiring managers, recruiters, and HR professionals must be educated about these issues and ensure that their companies' hiring practices comply with the laws: antitrust, equal employment opportunity, privacy, and more. Our Managing Within the Law, Part II course provides crucial information on privacy and on corporate ethics issues, including antirust considerations. In Hiring the Best, we provide the legal framework for hiring, including EEO laws, affirmative action, and reasonable accommodations.
To find out more about our national HR training programs or to book a workshop, please call 800-458-2778, or email training@fairmeasures.com.
Posted 11-15-2016
Information here is correct at the time it is posted. Case decisions cited here may be reversed. Please do not rely on this information without consulting an attorney first.