Hiring is the most important decision most managers make, but interviewing and selecting candidates are often neglected skills. In these competitive times no one has the luxury of making a bad hiring decision. Hiring the right candidates can put your company ahead of the competition, reduce the high cost of turnover and discrimination claims. In order to be successful, managers must develop staffing strategies that will support them in selecting top talent and avoid the wrong candidates while minimizing legal risk. This stand-alone program is most powerful when offered after managers have attended Managing Within the Law.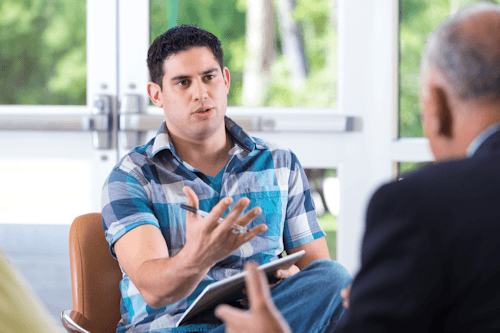 Who should attend: Executives, managers, supervisors, and leads who participate in the interviewing and hiring process.
Participants of this workshop will learn:
The benefits of partnering with HR/Staffing teams
The power of job descriptions and how to use them to the manager's advantage
The proper way to prepare for an interview
How to ask effective and legal questions
How to best use peer interviews
Why behavior based questions work and how to use them for any job-related competency, including "soft skills"
Screening resumes without creating legal risk
Types of documentation that should be created before, during, and after a job interview
How to handle applicants who are visibly disabled, pregnant, or with "unprofessional" appearance
What to do when applicants volunteer too much personal information
How to check references legally
Rules about tests and non-conventional interview and training techniques – polygraphs, drug testing, quizzes and other strategies
Visas and hiring – what managers need to know about H-1Bs and more
Considerations regarding a diverse (multi-generational and multi-cultural) workforce
Understanding the employer's policies, procedures, and forms for the hiring process
The legal framework for hiring, including EEO laws, affirmative action, and reasonable accommodations
This program includes: Your organization's policies and procedures, small group discussion, case studies and extensive Q & A. When it comes to behavior interviewing and interviewing technique tips, our instructors are seasoned attorneys, experienced trainers, and skilled facilitators who use personal stories and appropriate humor to make this topic come alive!
"This course is a great blend of law and practical hiring skills, as well as being fun and interactive. Our managers came away with enhanced interviewing skills and a better understanding about interviewing to choose the right candidate for the job. Thank you."
– Vice President of HR, Woodmont Real Estate Services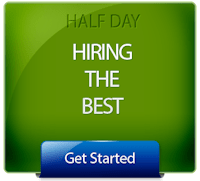 Length: Half-day
To find out more about our national HR training programs or to book a workshop, please call 800-458-2778, email training@fairmeasures.com.