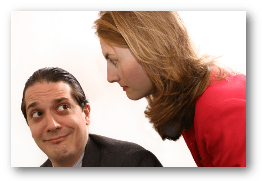 In 2018, both internal harassment complaints and formal harassment charges filed with the federal Equal Employment Opportunity Commission (EEOC) increased sharply. The EEOC reported nearly 14% more sexual harassment charges in 2018 than in 2017. State fair employment practice agencies received 18% more sexual harassment allegations in 2018 than the year before. Texas led the nation in the number of sexual harassment claims, followed by New York and Florida.
And that's not all. According to a report from Navex Global, a leading provider of corporate compliance services and whistleblower hotlines, the number of internal harassment complaints received by its 15,000 client companies surged by more than 25% from 2017 to 2018.
Some experts believe this is good news. Cathy Ventrell-Monsees, a senior EEOC attorney, recently said: "If those employees are stepping forward because they're hopeful that they can trust their employers will address the problem, that's a good sign."
In developing a culture that encourages reporting, employers should note the results of a study reported in the Employee Responsibilities and Rights Journal that demonstrated a link between a strong anti-harassment policy and the likelihood that a bystander will report the behavior. Thus, when the workplace culture makes clear that harassment is taken seriously, it signals to bystanders that they are at low risk for retaliation if they report.
What this means to you: Before the #MeToo and Time's Up movements arose in late 2017, many employers thought of harassment as a risk management problem: "How do we avoid being sued?" But those days are over. In 2019 and beyond, creating and maintaining a truly respectful environment has become central to workplace culture and reputation, absolutely essential for recruitment and retention of top talent.
At Fair Measures, we specialize in creating respectful workplaces for businesses by training executives, managers and employees about how to create shared organizational culture based on values, policies, and laws. We feature bystander training in all of our anti-harassment courses. Call us today at 800-458-2778 or email to find out more or to book a workshop.
Posted 06-10-2019
Information here is correct at the time it is posted. Case decisions cited here may be reversed. Please do not rely on this information without consulting an attorney first.